Japan's Hinoki wood not only looks nice and lasts for a long time but also has a lot of characteristics that are beneficial for our health. Thus, Hinoki wood is much favored by the Japanese from generations to generations.
All the way back to ancient times, Japanese royal families were favoring Hinoki in furnishing the palaces, temples and monuments, for its captivating beauty made the capital city more magnificent.
Some of famous historical sites that has buildings or parts of them made of Hinoki wood include Horyuji Temple in Nara, Okuya Mansion and Okuya Kyudokan in Nagano, and Osaka Castle in Osaka.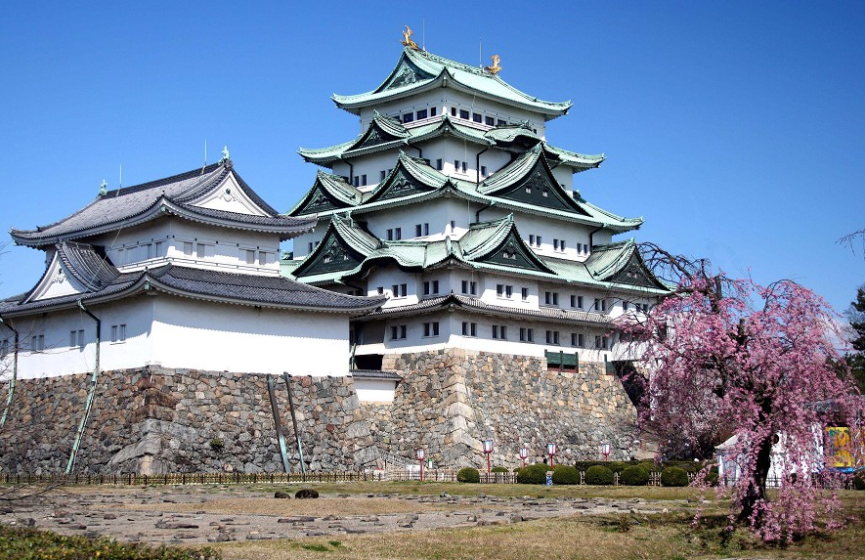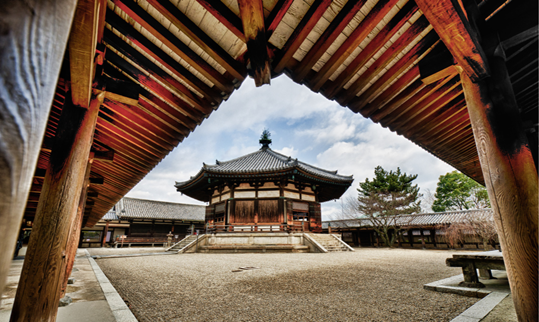 Hinoki wood's characteristics
Hinoki belongs in the conifer division, mainly located in Aomori and Ishigawa, north of Gifu Prefecture, Kosi Valley in Chubu, and Kochi Prefecture on the Shikoku Island of Japan.
Hinoki is a cryophilic species. In ideal weather, the trees can grow fast and reach the height of up to 50 meters and diameter of more than 1 meter.
To ensure effectively utilization of Hinoki forest, Japanese Government has introduced many strict regulations from the planting, zoning, to utilizing stage. As a result, the wood obtained always meet the highest quality standard.
In addition fo its stiffness and stability, Hinoki wood is greatly flexible and can be shaped or curved quite easily. This allows the artisans to freely creating aesthetic and highly applicable products.
Another property of Hinoki trees is that their trunk are most straight, making them very suitable in building and producing furniture. The wood also contains some antibiotic and good for our health compounds.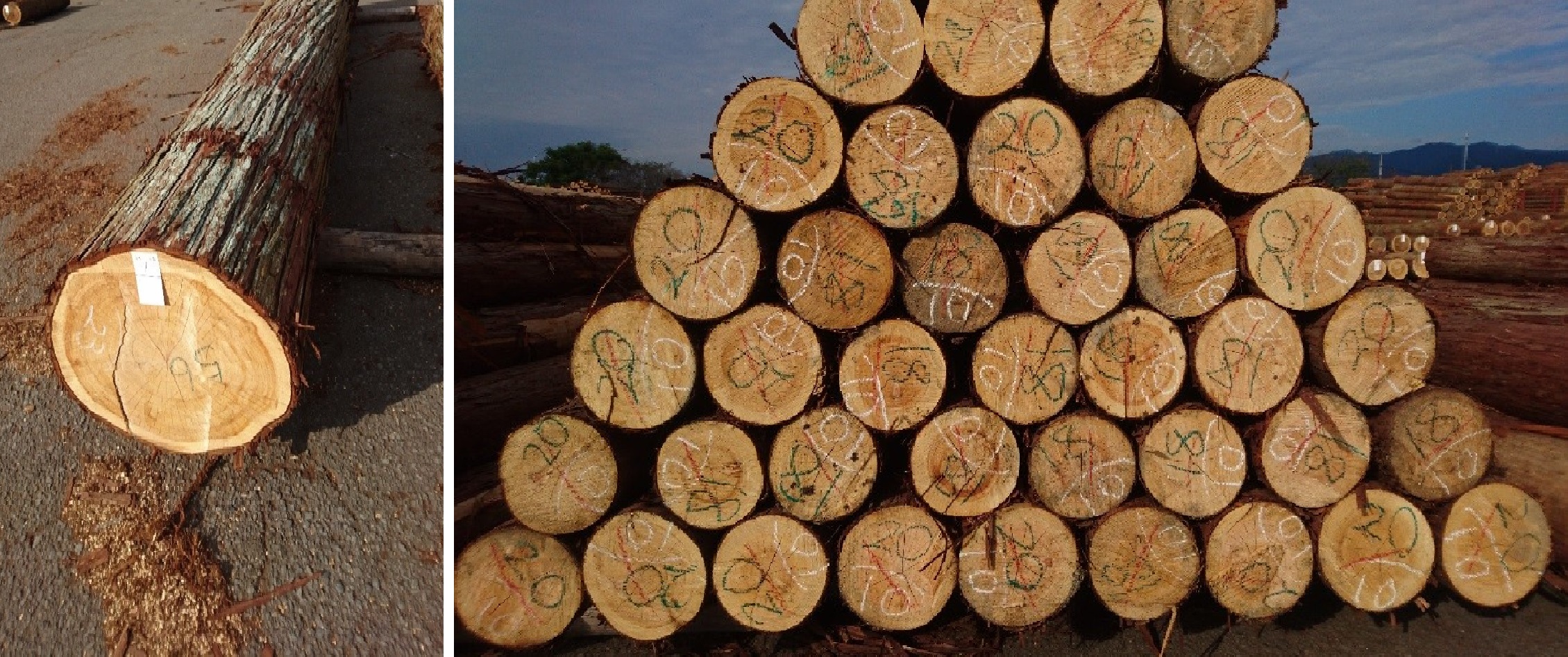 Application of Hinoki in everyday life
The development of technology has enabled us to take advantage more effectively of Hinoki wood. Aside from its primary function as material for the construction industry (used in making pillars and stair handles, etc.) and furniture manufacture (used in making beds, wardrobes, tables and chairs, etc.), Hinoki wood is used in making everyday life items such as bathtubs, buckets, chopsticks and spoons, in medical and cosmetic industry to make insecticides, decongestants, perfumes, soaps, shampoos and lotions, etc., and in many fields such as producing candles, table-tennis bat, toys, etc.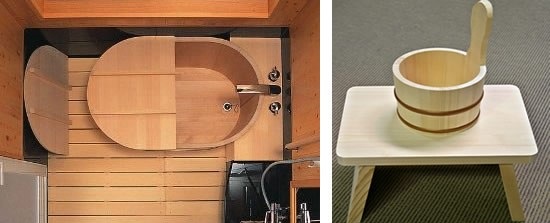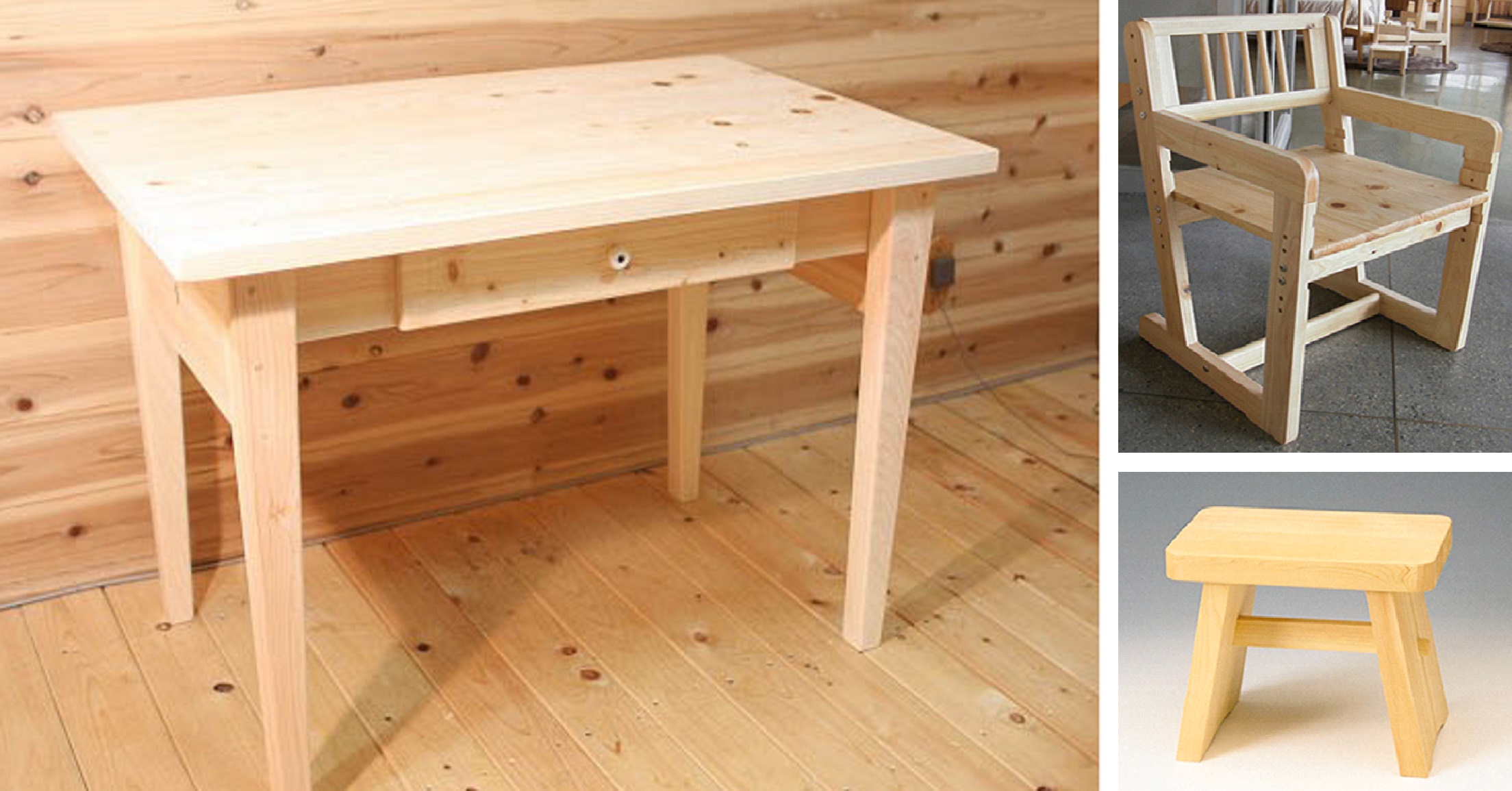 Hinoki wooden table and chairs
Hinoki wood's benefits to our health
Since it is gathered and used in an effective way, Hinoki wood is not only environmental friendly but also very beneficial to users' health. Some compounds in the wood are antibiotic and mold resistant. In addition, Hinoki's oil helps you relax, relieves tension and cures some illness such as asthma, common cold, infection. Recently, researchers at Cheng Kung University in Taiwan have found that Hinoki wood contains some ingredients that are capable of preventing tumors from growing.
Hinoki wood's nice and lasting surface
Hinoki wood has two basic surface color: light pink and bright yellow. It has a smooth natural grain with occasional knots, making it look a lot like a beautiful peacock tail. This is a unique highlight that make Hinoki wood more luxurious and distinct from other types of wood.
Nowadays, Hinoki wood is becoming rarer and more expensive. Among countries that import Japanese wood, America is the one with the most demand for Hinoki (about 80% of Japan's market share). Thanks to strict regulations, Hinoki wood always meet the technical standard of stiffness, flexibility, and capability of resisting termites and weather. Products made of Hinoki wood are, therefore, are durable, stable and hardly ever warped during usage.